Reserve 2024 Chevrolet Silverado EV near Killeen TX for Sale in Goldthwaite, TX
Reserve 2024 Chevrolet Silverado EV near Killeen TX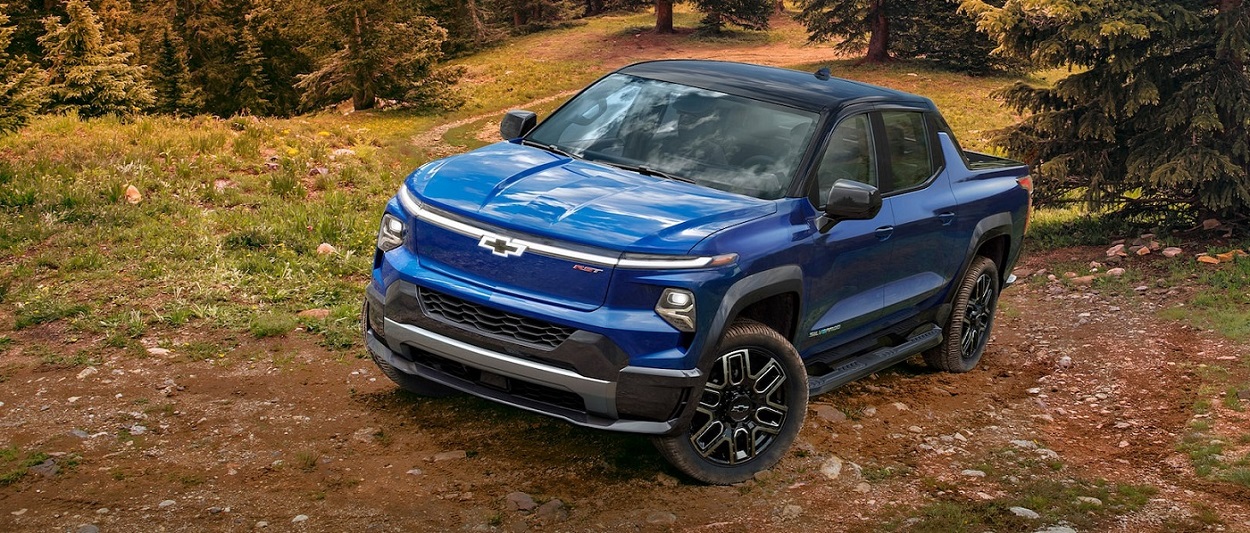 View Inventory
The 2024 Chevrolet Silverado EV will be one of the most powerful and efficient all-electric pickup trucks in North America. As a patriotic gesture, General Motors will build this all-new model at the renovated Factory ZEO facility in Michigan. The Work Truck (WT) base model will be a pioneer on the marketplace. Equipped with more advanced features, the RST First Edition will be released after the entry-level trim. You could reserve the 2024 Chevrolet Silverado EV at our dealership near Brownwood Comanche Temple Killeen Texas.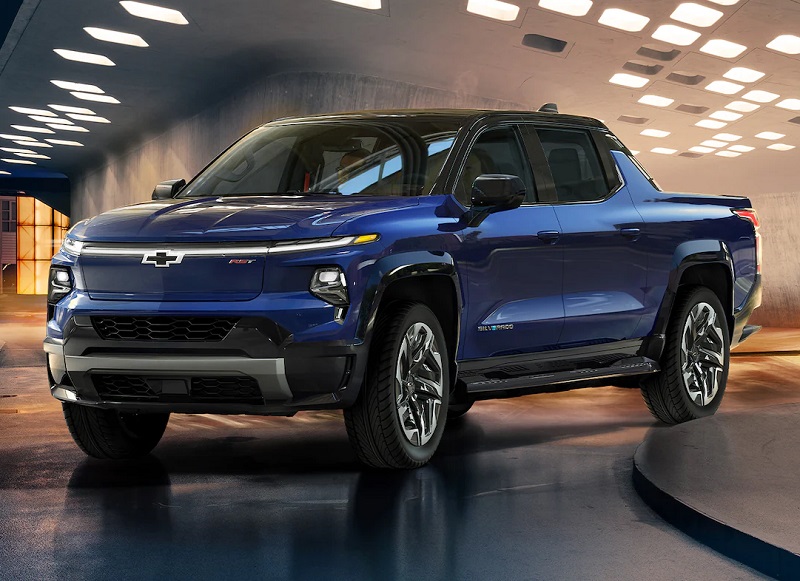 Exterior – Chevrolet Dealer serving Killeen TX
Serving customers near Brownwood Comanche Temple Killeen Texas, our Chevrolet car dealership is excited to preview the 2024 Silverado EV's stunning exterior design. This electric pickup truck has a fixed glass roof that creates an enhanced feeling of spaciousness inside the humongous cabin. When you lift the vehicle's hood, you won't see a bulky engine block and other outdated mechanical hardware. Instead, the signature eTrunk provides convenient storage space for tools, bags and suitcases. You could lock this weatherproof frunk, which is directly attached to the front grille. Of course, the 2024 Chevy Silverado offers plenty of versatile storage solutions on its expandable bed. The patented MultiFlex Tailgate could be folded flat or adjusted in other ways for secure hauling of cargo. You'll find multiple AC power outlets on the side of the bed and inside the frunk. In fact, this all-new Chevy pickup truck is available with up to 10 total electrical outlets from the PowerBase bundle. Rolling on 24-inch wheels, this full-size model has an imposing stance on the road.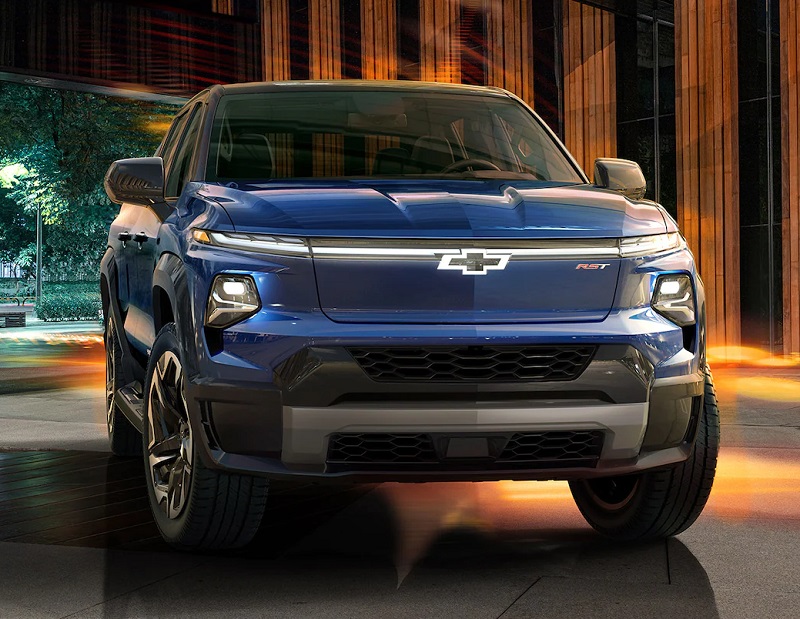 When exploring the 2024 Chevy Silverado EV and planning to reserve at Tegeler Chevrolet Buick, you will be stunned by some of the vehicle's interior features. Ergonomic front seats with climate control will provide best-in-class comfort for short commutes and extended road trips. This electric pickup truck also has an array of clever amenities, such as a huge center console that holds slightly more than 7.0 gallons of personal items. A cover smoothly slides over the beverage holders and other exposed items on the center console. Floor-integrated storage bins are hidden under the rear seating system of this full-size Chevy truck. Thanks to the innovative MultiFlex Midgate, you could seamlessly connect the second row with the bed. When this midgate is open, long items could be partially inserted up to the first-row seats. You won't find a conventional shifting lever or electronic controls for handling the 2024 Silverado EV. Mounted on the steering column, a unique handle manages the reverse, forward and parking settings for the powertrain. In terms of electronic technology, this electric pickup truck has the most advanced installations ever launched by GM. Measuring a whopping 17 inches diagonally, the main touch screen has an intuitive menu with high resolution. Spanning 11.0 inches in the instrument cluster, a fully digital display shows additional information. Positioned perfectly within your field of vision, a color head-up display hovers on the windshield. The Silverado EV lacks a conventional electronic button for starting the engine. When you enter the cabin with an enabled smartphone, the vehicle will automatically start itself. You'll need to buckle up to activate such an automatic function for the electric powertrain. Powered by the next-generation Ultifi technology, the car's infotainment platform delivers an unprecedented level of connectivity. This Linux-type operate system could be updated in the long term through Chevrolet's compatible telematics.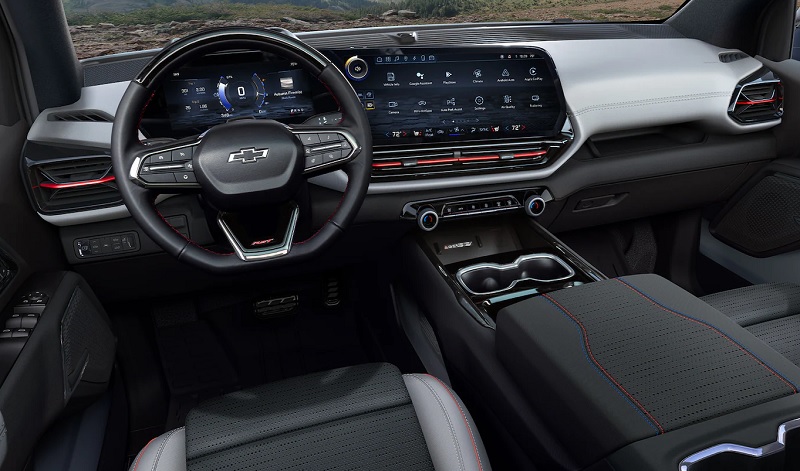 Chevrolet Silverado EV Mechanical specs
The 2024 Chevrolet Silverado EV runs on the all-new e4WD system that splits torque among all four wheels. When you reserve at Tegeler Chevrolet Buick, you could learn about the car's powerful electric motors that drive the wheels. By activating the Watts Wide Open (WOW) Mode, you will accelerate from 0 to 60 mph in just 4.5 seconds. Similarly, the Tow-Haul Mode maximizes the towing capacity at 8,000 or 10,000 pounds depending on the model. Some other innovative mechanical items on this efficient Chevy truck include four-wheel steering and the Automatic Adaptive Air Suspension System.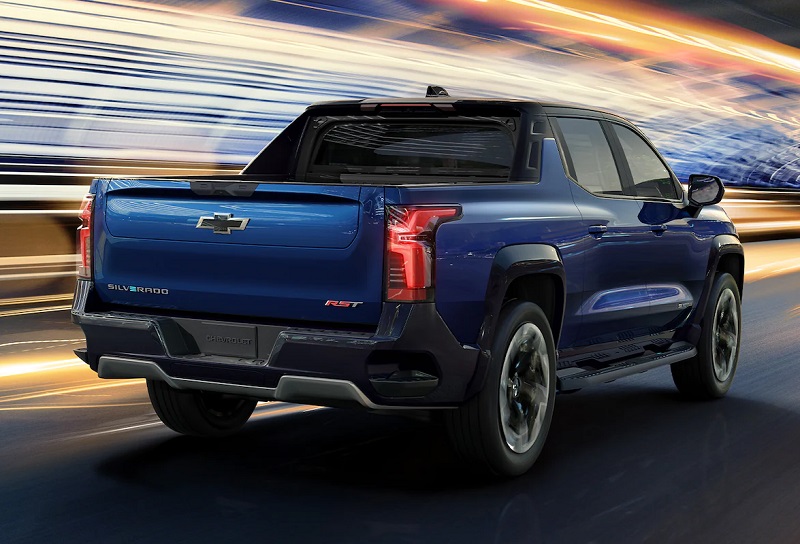 Powertrain – Chevrolet Dealership near Killeen TX
When you reserve the 2024 Chevrolet Silverado EV, you should explore the vehicle's powertrain options. Serving customers near Brownwood Comanche Temple Killeen Texas, we will sell this electric pickup truck with the proprietary Ultium powerplant, which generates up to 664 net horsepower. When operating at the highest levels, the electric propulsion system unleashes 780 pound-feet of torque. Consisting of 24 modules, a high-capacity lithium-ion battery pack sits under the cabin. According to GM's analysis, a fully charged battery ensures a driving range of slightly more than 400 miles. You could recharge the powertrain through a DC faster charger that's rated at up to 350 kW.
Safety – 2024 Chevrolet Silverado EV dealer
Allowing customers to reserve at Tegeler Chevrolet Buick, we promote the 2024 Chevy Silverado EV's amazing safety technologies. This electric pickup truck will boast a true hands-free driving system that's known as Super Cruise. You could even activate this innovative technology when towing a trailer on more than 200,000 roads in the USA and Canada. Additionally, this full-size truck will have the next-generation Chevy Safety Assist technologies for preventing accidents.
You may reserve the 2024 Chevrolet Silverado EV pickup truck at our certified auto dealership near Killeen TX.