New Chevrolet Heavy duty trucks in Goldthwaite TX for Sale near Waco, Killeen l Goldthwaite TX
Heavy duty trucks in Goldthwaite TX


View Inventory
There's a place in Goldthwaite where the heavy duty trucks are made to shatter expectations and give you a partner in work that you'll never forget. Tegeler Chevrolet Buick is proud to be here in Goldthwaite for our customers. We've got massive heavy duty truck models from the Chevrolet brand. You'll always have a great Silverado or Colorado on hand to make your next work project a breeze. Buy new or used, or you can get a great option for a lease here, too. We've got everything you need!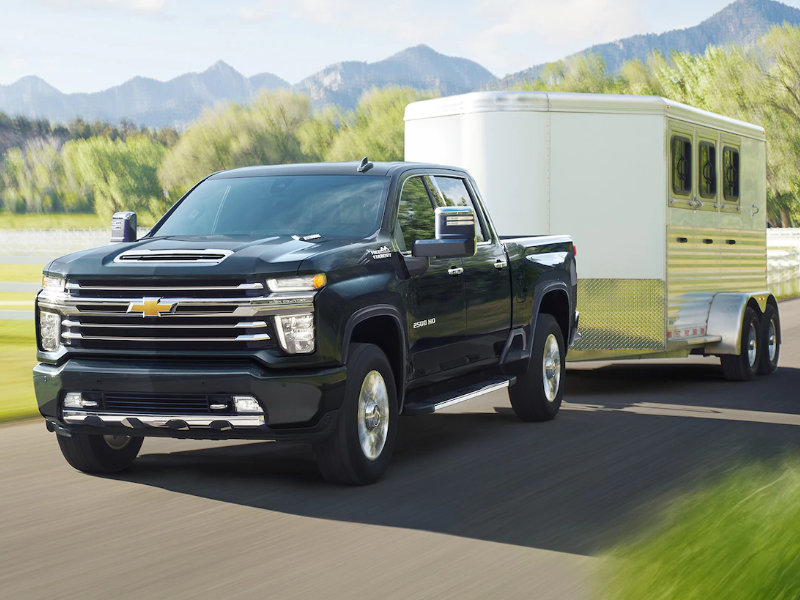 Types of Heavy Duty Trucks
Heavy duty trucks in Goldthwaite serve a specific purpose for both businesses and individuals. Light duty models are meant for lighter towing and payloads (though nothing in the Chevy line is anything but the heaviest hitter for its class). Heavy duty trucks like the Chevrolet Silverado HD are built to trailer more and carry a bigger payload than other trucks. Here's why that is important for our customers.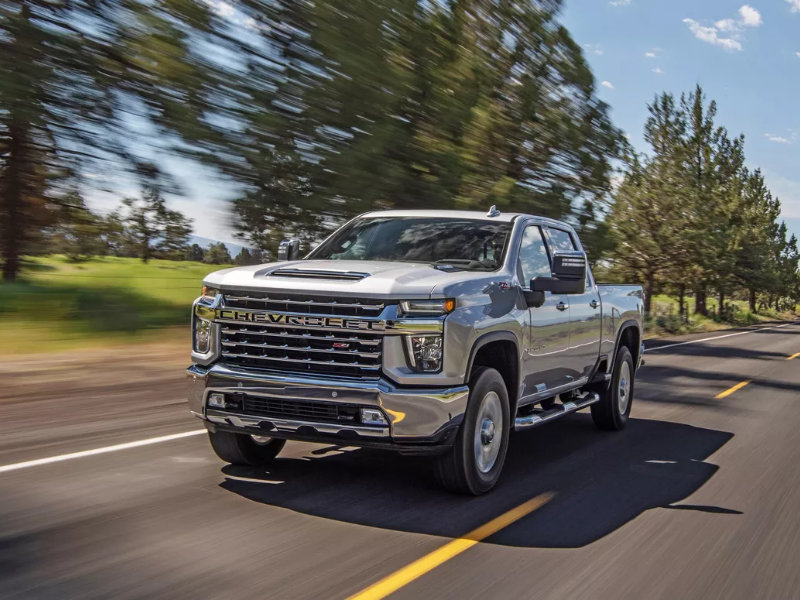 Why a Heavy Duty
HD trucks get more versatile engines and stronger engines. For example, they get V8 or diesel engines that have lower-end torque ratings and are built for pure hauling and towing. If you need a bigger payload in a truck to really get some heavy work done, the Silverado is one of our most popular choices. HD trucks don't necessarily worry as much about modern standards of "luxury." After all, these trucks are built to work! Some pickup truck owners are purists and traditionalists. When they buy a truck, they're not worried about Nappa leather seating, so they want something more work oriented and less distracting with its tech. Lower trims on heavy duty models are perfect for this goal. You get less frilly interiors and more work-oriented features. There's a lot of prestige in owning a heavy duty model. Sometimes you just want the biggest, strongest, and baddest truck around. We're able to help you customize any heavy duty model you buy so that it fits in with your work reputation (or personal reputation). Rely on us for lifts, customized wheels and dash kits, and anything else you need to make your truck something special.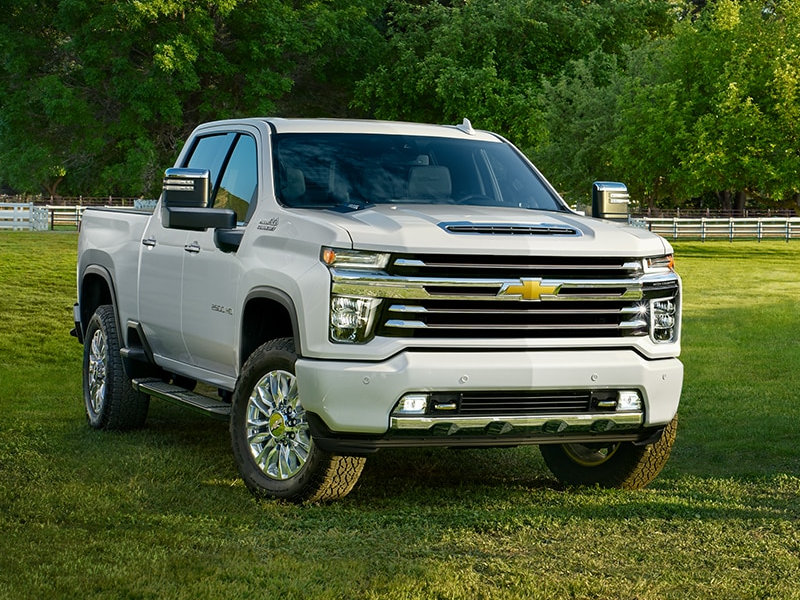 Why Buy Heavy Duty Trucks in Goldthwaite
Heavy duty trucks in Goldthwaite are available at Tegeler Chevrolet Buick all year round. You never have to search far or wide to find a heavy duty model! We have online services that lead you straight to the finest, most powerful trucks in Chevy's lineup. We've got: A large, searchable inventory, Free quotes, Payment calculators, Live chat with a sales team member, Reviews, Pictures of all trucks,. When you've got everything you need to shop for heavy duty pickups in one place, you don't have to waste time chasing down dead-ends or inferior inventories. We've got one of the largest inventories in the United States. Hard workers and truck lovers everywhere come to us for great deals, information, discussion, and shared excitement about the heavy duty models of the world. You can easily shop online for your next heavy duty pickup, all in the privacy of your own home or even on the go. You can get our website on your mobile phone, too, and shop from thousands of heavy duty truck models. If you need a helping hand along the way, you can reach out to us and get some guidance and direction. Saving money is our top priority, but we also make it easy to finance a heavy duty model from us. You can even apply online without having to get all your information together at one time.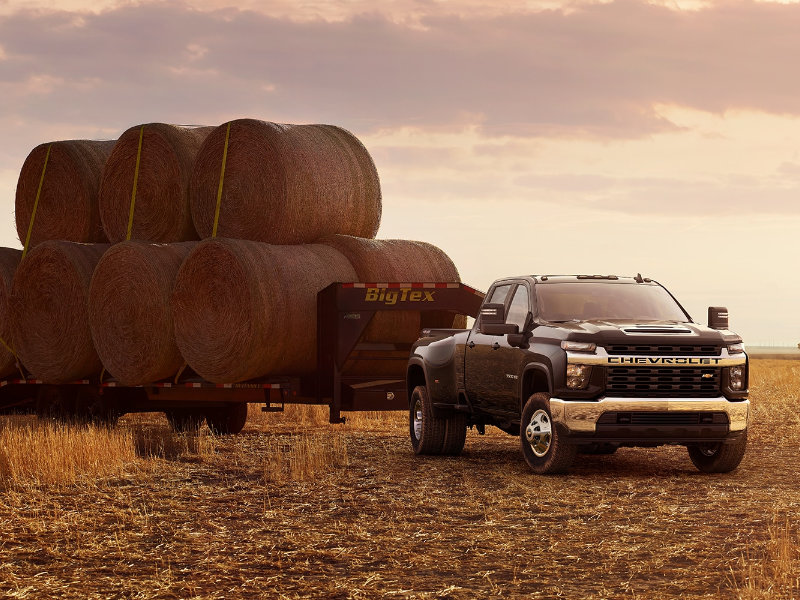 As you can see, the heavy duty pickup is a legend here in Texas. Some of our jobs and industries here are as big as Texas itself. When you've got to have a machine that exceeds the limits of a "regular" pickup, then a heavy duty class is what you want to look for. So far this year, the Chevrolet Silverado HD has been one of the most popular for heavy duty models. It's a true legend, and some would say that the people who drive it are a bit legendary themselves. Towing capacity and payload capacity are outrageously high on heavy duty models. And recent heavy duties have taken on new technology that makes it safer to haul and tow large loads. Camera systems and driver-assist features monitor your towing performance and enable you to "see" into blind spots before they become dangerous to you. Alerts and active braking sometimes save lives out there now. If you want to do heavy work, you've got to have a truck that protects you, and our Chevrolet heavy duty models are there to lift AND protect everything you're carrying, including your own life. Chevy Safety Assist is one of the features to ask about as you're shopping for your next Heavy Duty. Make sure to ask our sales team to demonstrate how this system protects you.
The heavy duty pickup truck is here to stay (and work). Contact your sales team here at Tegeler Chevrolet Buick to get in-depth information about our current sales on your favorite models. We've got them all in stock and ready to move this year. If you need to just ask a quick questions while you're window shopping, try our Live Chat. It's easy and takes just a few seconds to get in touch with a customer service member who can help you make more out of our site. Thank you for choosing Tegeler Chevrolet Buick.